First Call Truck Parts Services
Driveline Balancing, Building and Repair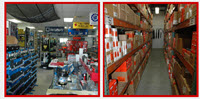 With a large inventory of drive shaft related parts from various manufacturers, our shop can build and repair all types of drive shafts for medium to heavy duty trucks and commercial vehicles. The drive shaft is a key component for every vehicle on the road, and it is vital that it works properly for effective power distribution. In addition to drive shaft repair, we will balance, repair, rebuild, or replace any type of driveline component.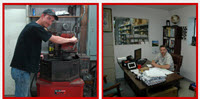 It is important to know the signs of heavy duty truck drive shaft deterioration before they fail. Drive shafts are critical and placing a heavy load on damaged drive shafts and its components could be disastrous. At First Call Truck Parts in Tallahassee, FL we know all of the signs of a damaged drive shaft and will repair and replace all drive shaft components allowing you to properly shift your medium to heavy-duty vehicle from idle to drive with no worries. Schedule your drive shaft repair now 888-805-7713.

WebPower 2.9.6 © Copyright 2021 AutoPower Corporation. All Rights Reserved.