First Call Truck Parts Services
Custom U-Bolt Bending with Same Day Service
First Call Truck Parts has a huge selection of inventory for custom u-bolts. We have various lengths of rods and can create u-bolts from 3/8" to 1 1/4" radius. We have 28 bending dies from 2 1/2" to 6 1/8" radius. Our L&H U-Bolt bending machine produces higher quality and more consistent u-bolts than any other bender.

Whether you're a commercial truck repair shop or just working on your own pick-up truck modification, contact us for your custom u-bolts today for a quality product with a quick turnaround time.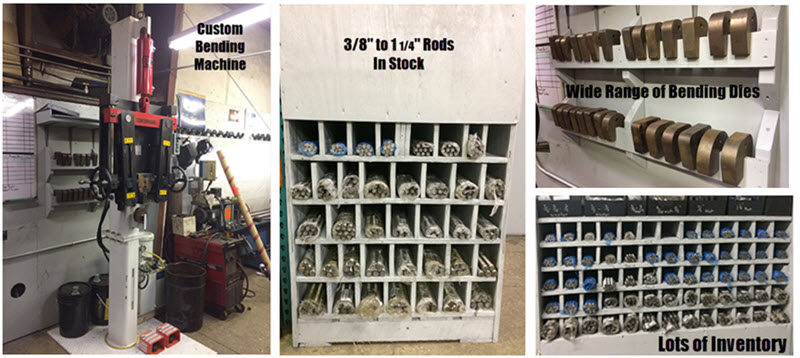 WebPower 2.9.6 © Copyright 2021 AutoPower Corporation. All Rights Reserved.